StrategyDotZero is built on a framework that brings together planning, performance management and governance through risk and capability management - ensuring total enterprise alignment at all levels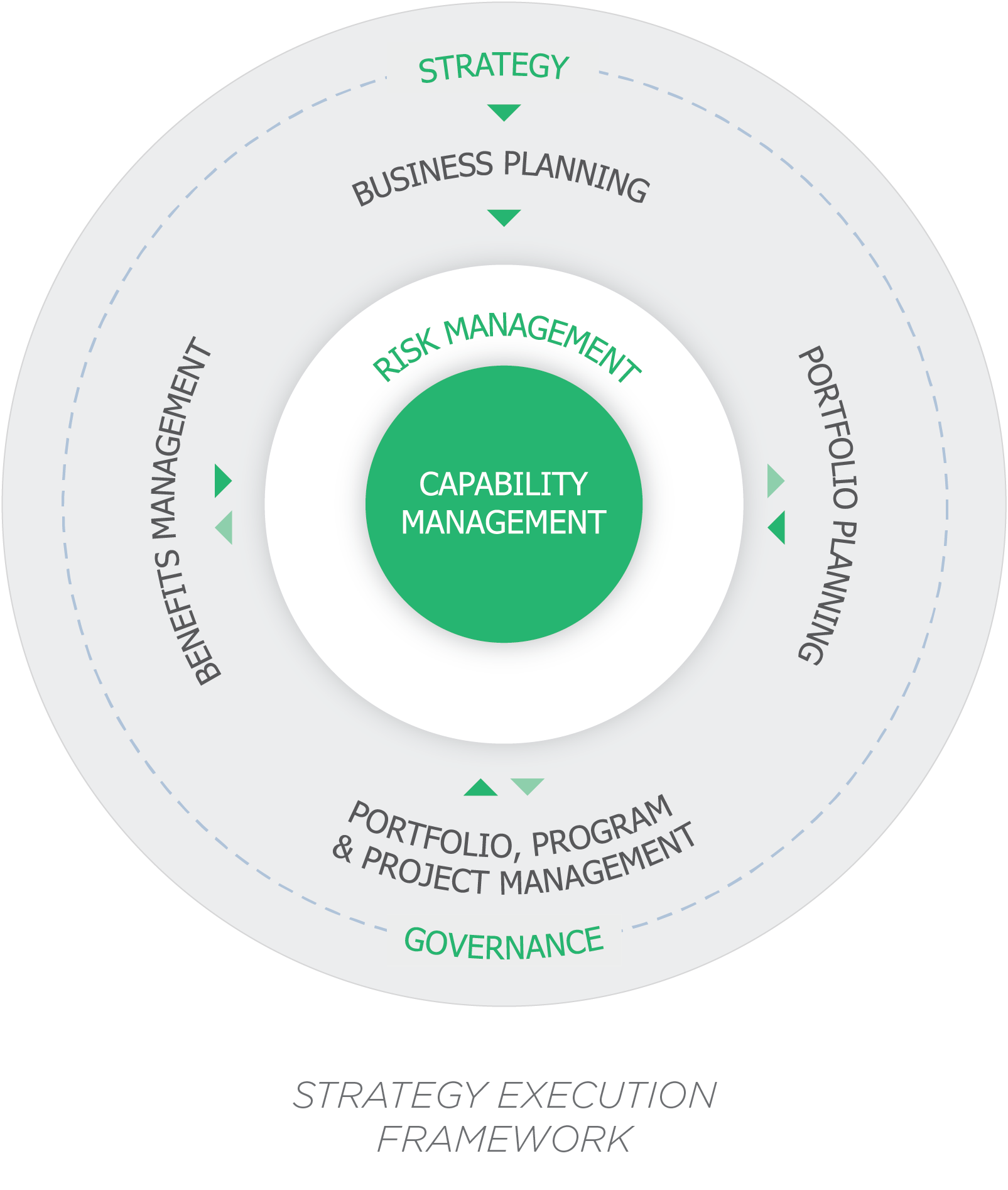 StrategyDotZero supports top-down planning and bottom-up reporting across the enterprise. It provides ways to use information from existing sources such as corporate documents, budget statements, project plans, finance tools, and HR systems to create powerful enterprise storyboards that act as single sources of truth for strategic decision-making.
It builds and facilitates digital connections that empower leaders to bridge the gap between strategy and execution, enabling them to transform into Enterprise Leaders.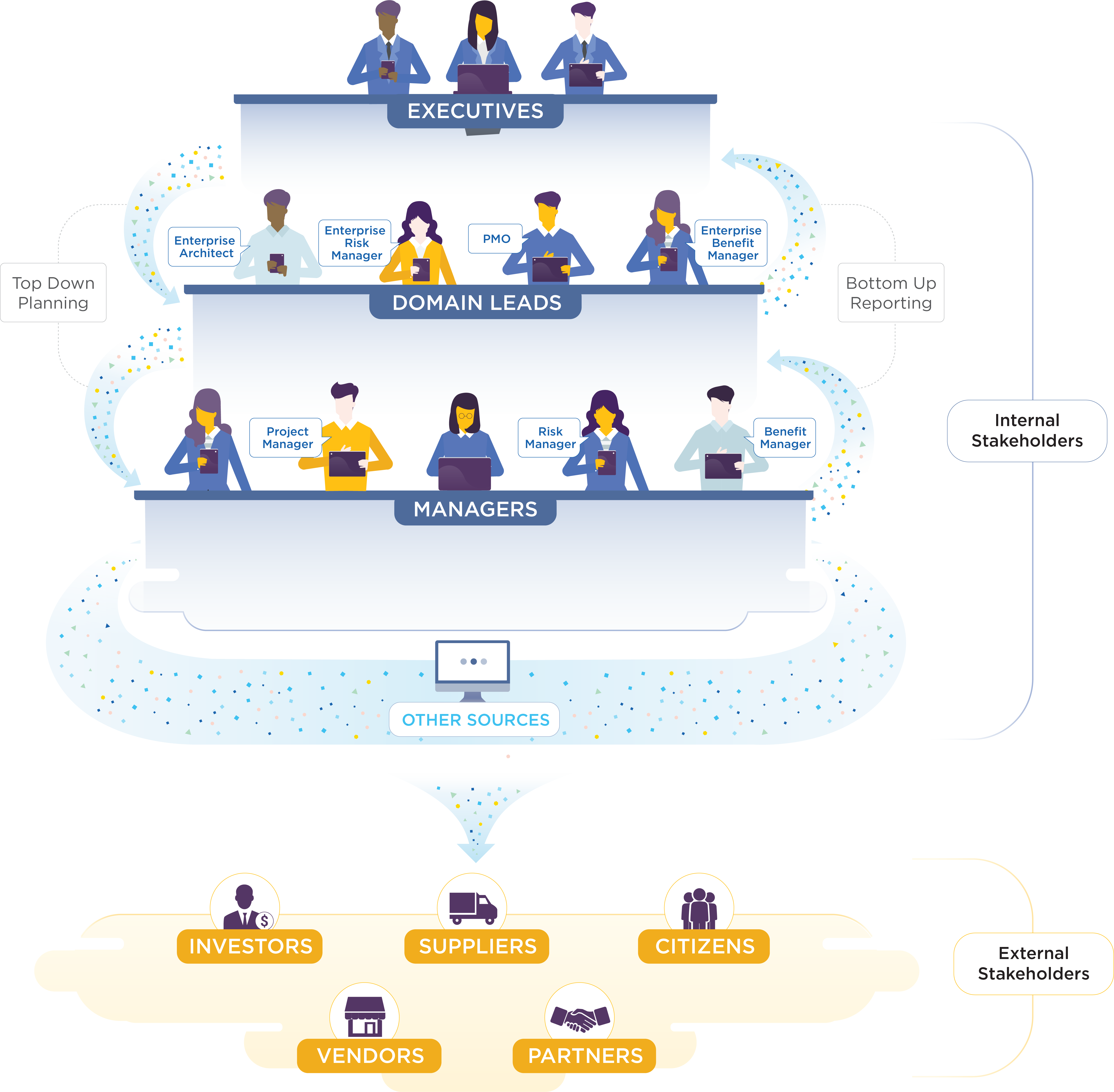 Improved transparency and alignment between activities being undertaken at all levels. At an enterprise level, strategic risks and
outcomes are to be addressed.

Greater consistency at the enterprise level in business planning, status reporting and performance measurement.

Strengthened executive oversight of business unit project and program level benefits and their alignment to organisational performance measures.

An improved evidence base to support enterprise-level resourcing decisions and response to change.