The core SDZ product constitutes of modules that cover key strategy execution functions shown below.
StrategyDotZero wins at the Consensus Awards 2017
Gravity Consulting was featured in the news after bagging Australia's prestigious Consensus Software Awards for the year 2017. 
We received a call from the Canberra Times requesting an interview for the readers to understand how Gravity is redefining execution of government strategy.
We have received widespread exposure through the news article which was also published in the digital edition of the Sydney Morning Herald.
We received communication from the Queensland government expressing their interest in adopting SDZ for all the agencies at a state level.
There were also calls from our existing clients who were the initial users and supporters of our idea , congratulating us and expressing their interest in taking the initiative forward.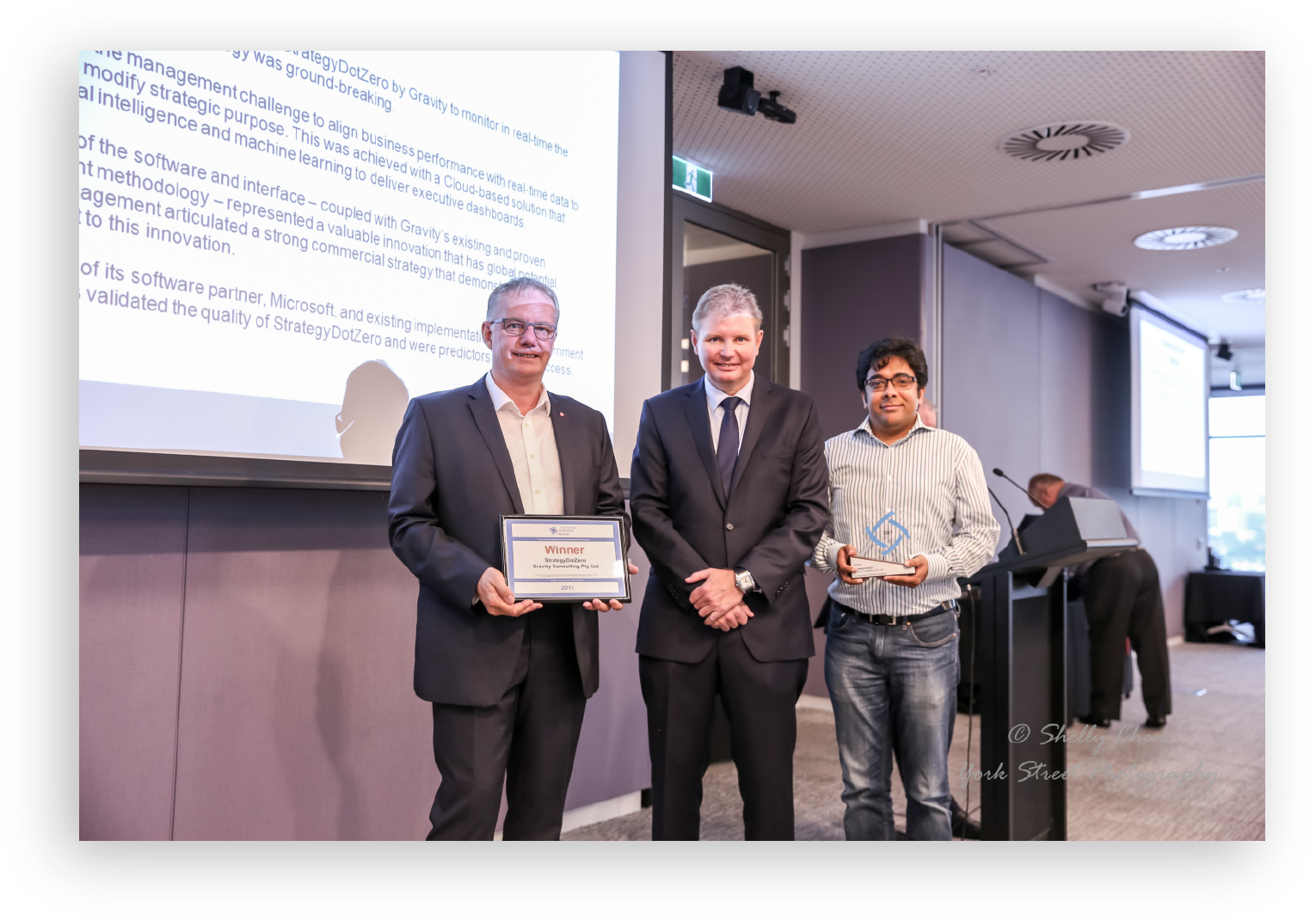 Gravity Consulting partners with Microsoft
Gravity Consulting has partnered with Microsoft in their Co-Seller program which gives Microsoft's resellers an opportunity to sell StrategyDotZero to their clients to manage their strategy. This gives SDZ a wider exposure to everyone across the globe.
Microsoft has partnered with us to provide Technical assistance at an enterprise level to help us architect our product taking into consideration the ability to scale up.
Hon Christopher Pyne MP visits Gravity
We were honoured to have the Minister for Defence Industry, Hon Christopher Pyne MP at our innovation lab in Canberra on the 19th of July 2016 to particularly look at the StrategyDotZero platform at its potential to impact strategy execution and benefits tracking in the Australian government.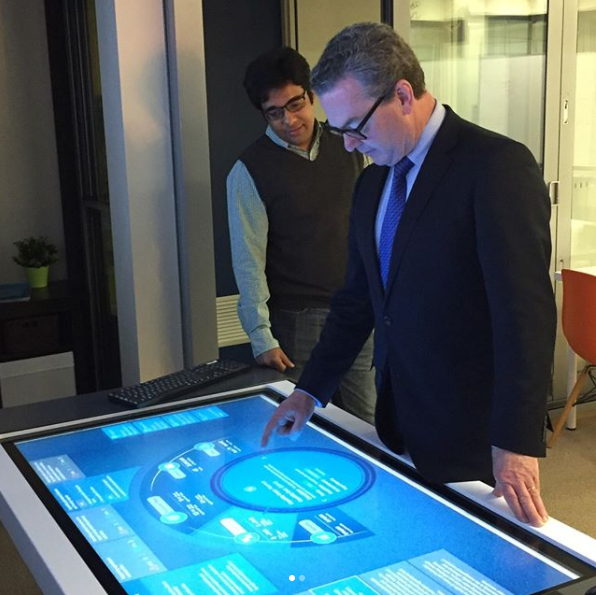 StrategyDotZero featured in the Microsoft Government Solutions tour at Adelaide
The StrategyDtoZero team demonstrated how the platform can enable senior leadership teams to digitally visualize and story board key strategic planning and implementation functions and subsequently use these models as an integrated and digitally enabled enterprise management and governance solution.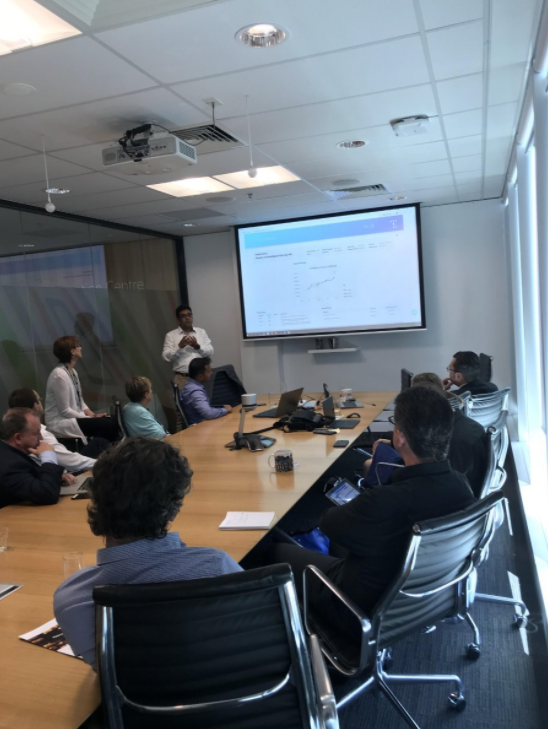 Gravity consulting is featured in the Canberra Times
Canberra's Gravity Consulting is in the business of "visualising" strategy, and employs a global team including movie directors, animators, software engineers and special effects artists to bring the thinking traditionally captured in "boring and unengaging" Powerpoint decks to life. Early adopters of StrategyDotZero - including the Department of Health and the Department of the Prime Minister and Cabinet - are already huge advocates for communicating and executing strategy via their own personalised departmental dashboards.