The core SDZ product constitutes of modules that cover key strategy execution functions shown below
Horizon scanning & Strategy development
StrategyDotZero enables organisations to macro analyse the organisations operating environment. The Horizon Scanner module supports the executive by enhancing forward planning, strategy & policy design, and investment prioritisation. It enables decision-makers to anticipate future organisational capabilities required to meet challenges of a new operating environment and take advantage of the opportunities to grow.
The Strategy module captures the strategic plans including enterprise objectives, KPIs and risks, while also establishing a line-of-sight view of the strategy across all levels of the enterprise ensuring alignment of all investments and initiatives with the organisation.
Key Features:
Trends classification (opportunities/ threats) | Trend assessment & scoring |
Vision | Strategic drivers | Strategic objectives, risks & KPIs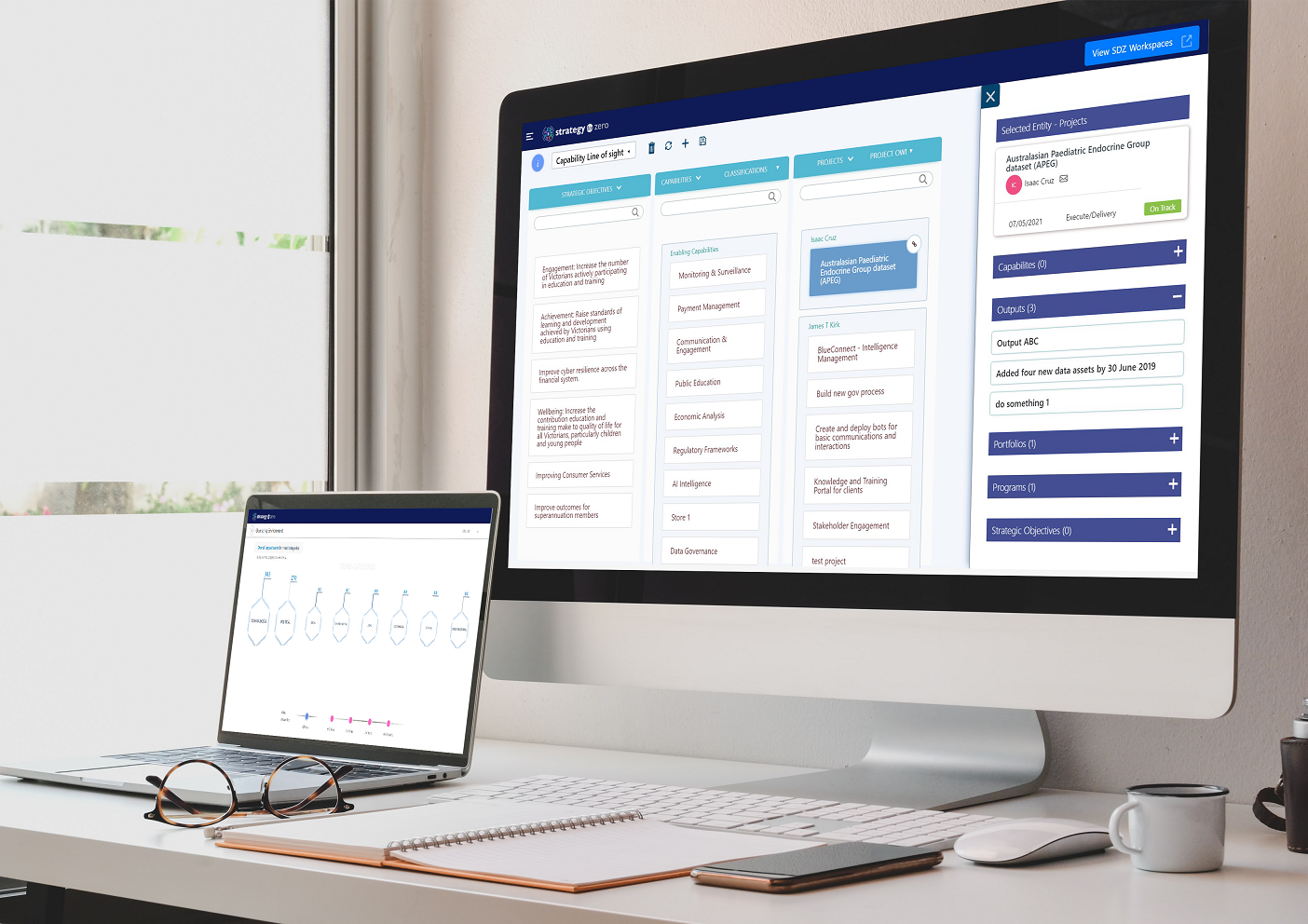 Business planning & Performance management
StrategyDotZero digitises and simplifies the process of formulation, design and performance reporting of the Business Plans, keeping them live and relevant. The Business Planning module establishes a cascading view of the business plans across all levels of the enterprise so that employees can see a flow-on effect of their effort through BAU activities and Project/ Program initiatives. Coupled with the Performance Management module, business leaders are provided with a robust performance management framework for automating performance reports and deriving insights.
Key Features:
Business profiling | Cascading business plans | BAU activity management |
Performance reporting | KPI profiling & tracking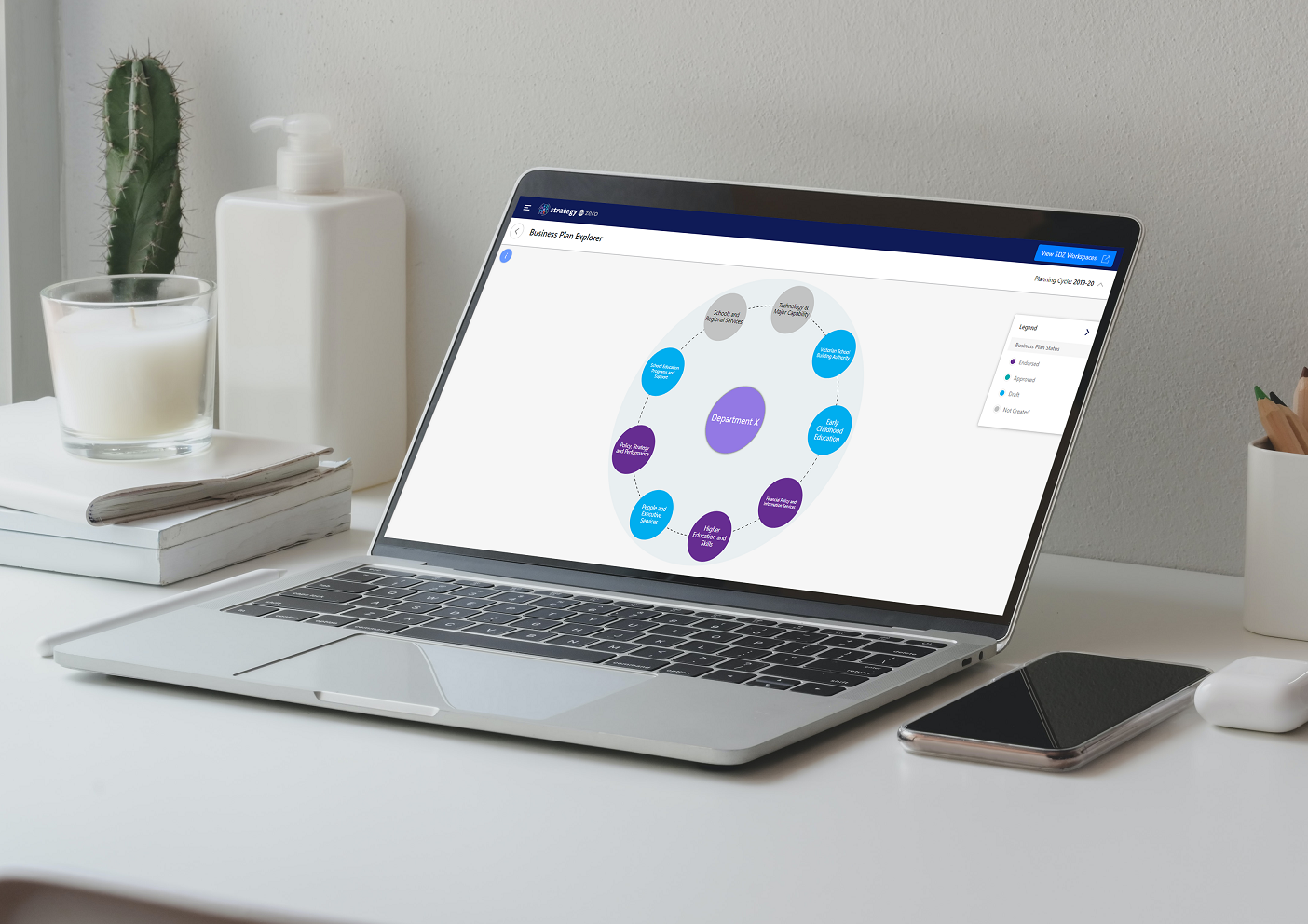 P3M & Benefits management
StrategyDotZero helps organisations plan, prioritise, initiate, and monitor projects and programs across the organisation. It helps people formulate project concepts and business cases and reduces manual data input by smart information management. PMOs can track and monitor the programs and projects using the various real-time dashboards populated by automated program and project reporting mechanisms. Benefits managers can also track and report on benefits harvested during and post-delivery of programs and projects. Using the strategy execution framework, executives will be able to track strategic objectives right down to related project outputs and ensure ongoing strategic alignment.
Key Features:
Project bid (concept/ business case) development | Portfolio prioritisation |
Program & project planning | Milestone tracking | Benefits management |
Change control | Risk & issue management | P3M status reporting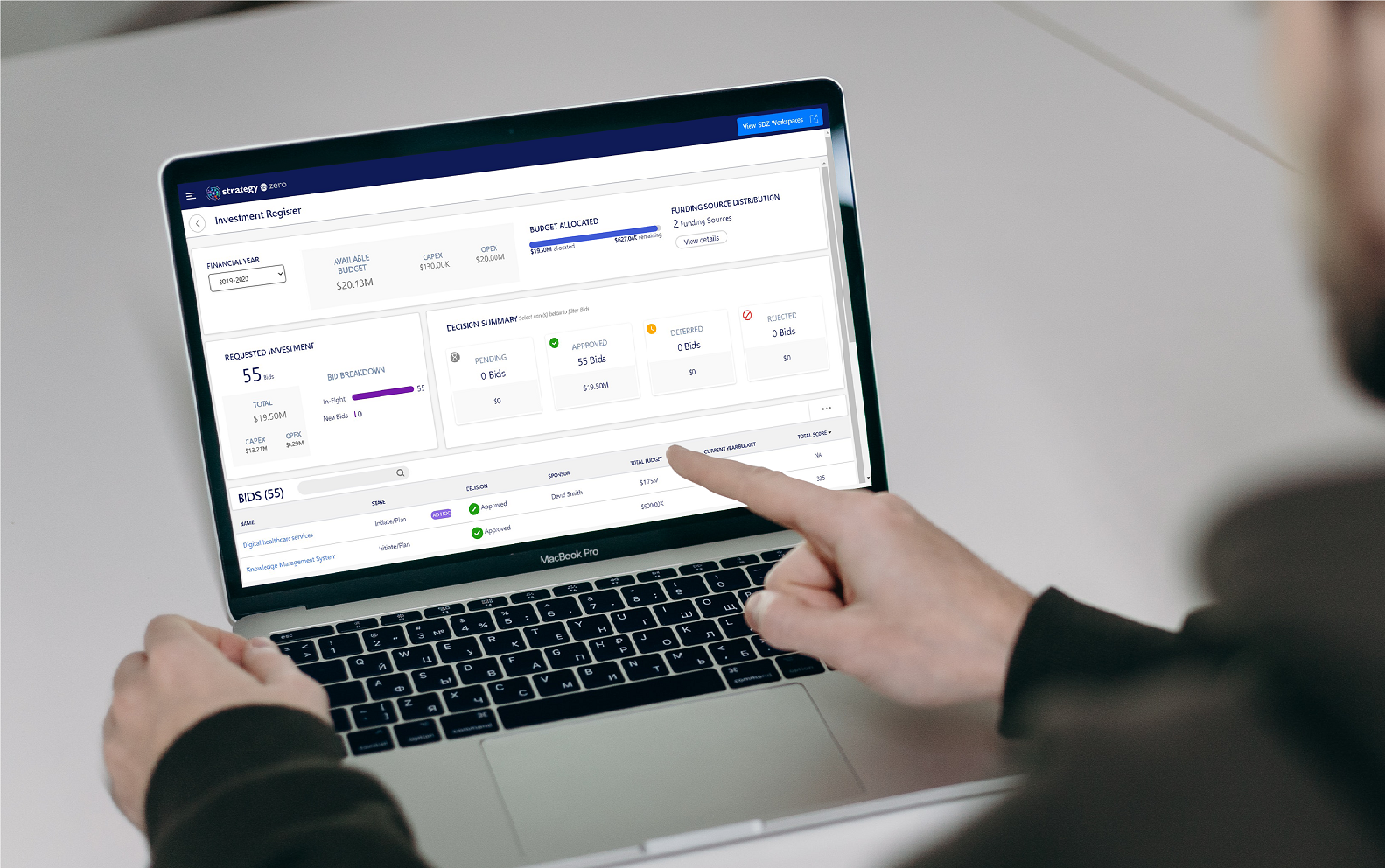 Risk management & Governance
Using StrategyDotZero, organisations can build a risk culture by actively identifying, evaluating, and monitoring risks in a centralised, streamlined manner. The Risk Management module visual dashboards help people understand and manage the cascading relationship between risks and other related activities in the organisation including associated impacts on Strategic Objectives. Risk leaders can also manage the risk management process workflow, including notification to the relevant stakeholders as well as develop reports at register and individual risk profile levels
The Governance module digitises the core governance processes in an organisation including management of all agendas, decision and actions arising from governance committee and board functions across the enterprise. With the various dashboards and reports, it becomes quite easy to maintain a clear oversight of the accountability and responsibility around risks and governance records.
Key Features:
Risk Identification & analysis | Control & treatment management | Risk review & reporting | Enterprise risk dashboards | Governance board & Meeting management |
Action & decision tracking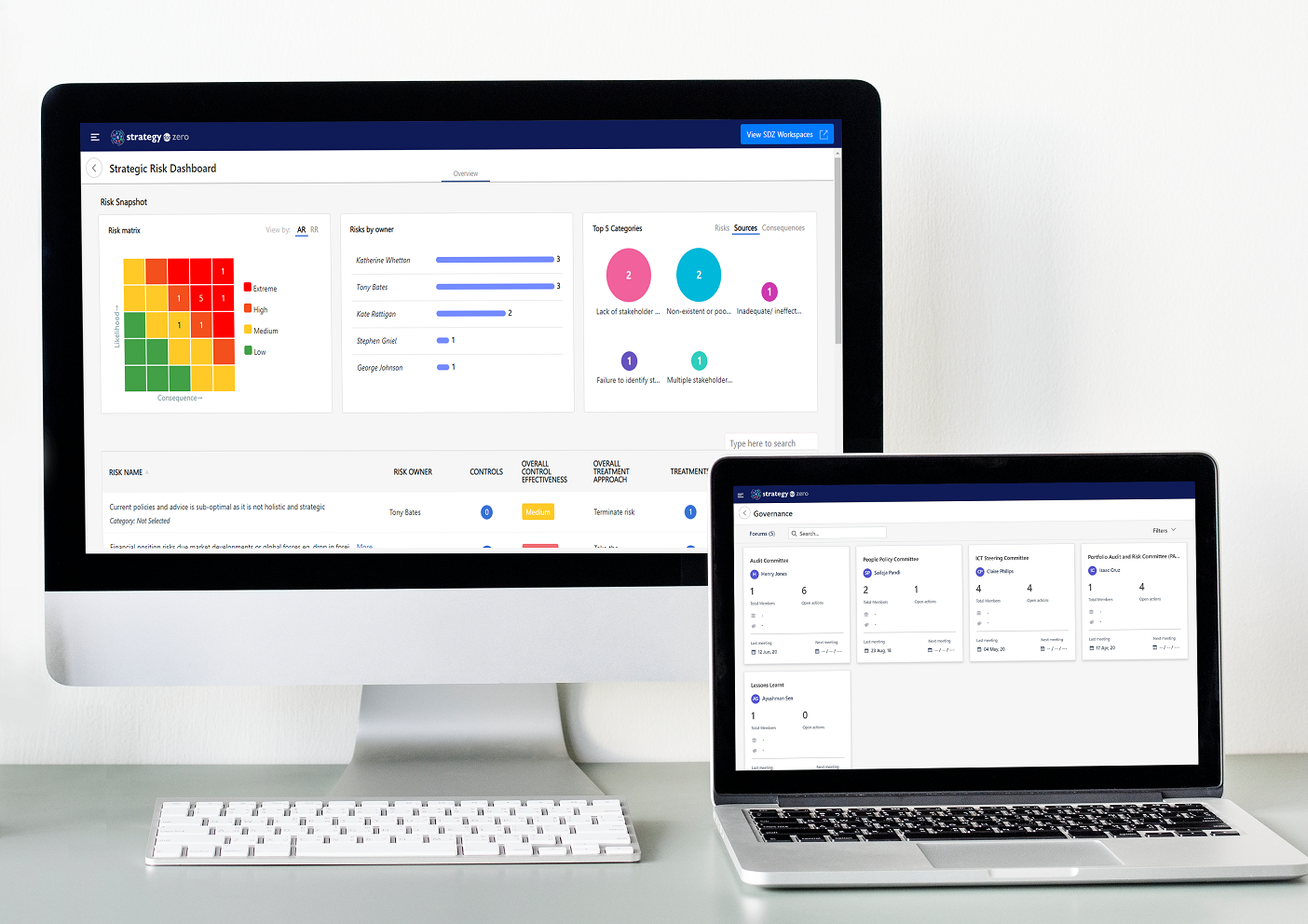 Capability & Service management
StrategyDotZero helps organisations define and visualise an organisational capability model with a robust capability-led framework. Capability Leads can use the Capability module to stock-take organisational capabilities in terms of fundamental inputs such as people, process, technology and information to inform capacity, performance and sustenance planning. Additionally, the Executive team can use strategic alignment of capabilities to help prioritise capabilities and associated initiatives to improve them.
The Service Navigator enables you to navigate the entire services landscape of your organisation. It establishes visibility across your service offerings and surfaces insights in an aggregated manner. It provides you a line-of-sight across the end-to-end services value chain right from your goals, KPIs and risks down to the change or BAU activities.
Key Features:
Capability & Services modelling | Capability profiling & assessment | Capability planning & prioritisation | Services value chain line-of-sight (revenue, costs, risks etc.) |
Service consumption & performance (client-wise)