SDZ Platform
The SDZ Core Product contains a personalised workspace for users
to perform key tasks and visual dashboards to monitor activity, compliance
and performance across strategy execution functions through the following
SDZ disciplines:
Strategy & Business Planning
Risk Management
Capability Management
Portfolio, Program & Project Management
Governance
For executives, the Executive Dashboard is a critical engagement to understand and communicate strategy and monitor strategic performance.
The Executive Dashboard is designed as a visual storyboard and includes the following views:
Organisation Story
Organisation Pulse
Executive Watchlist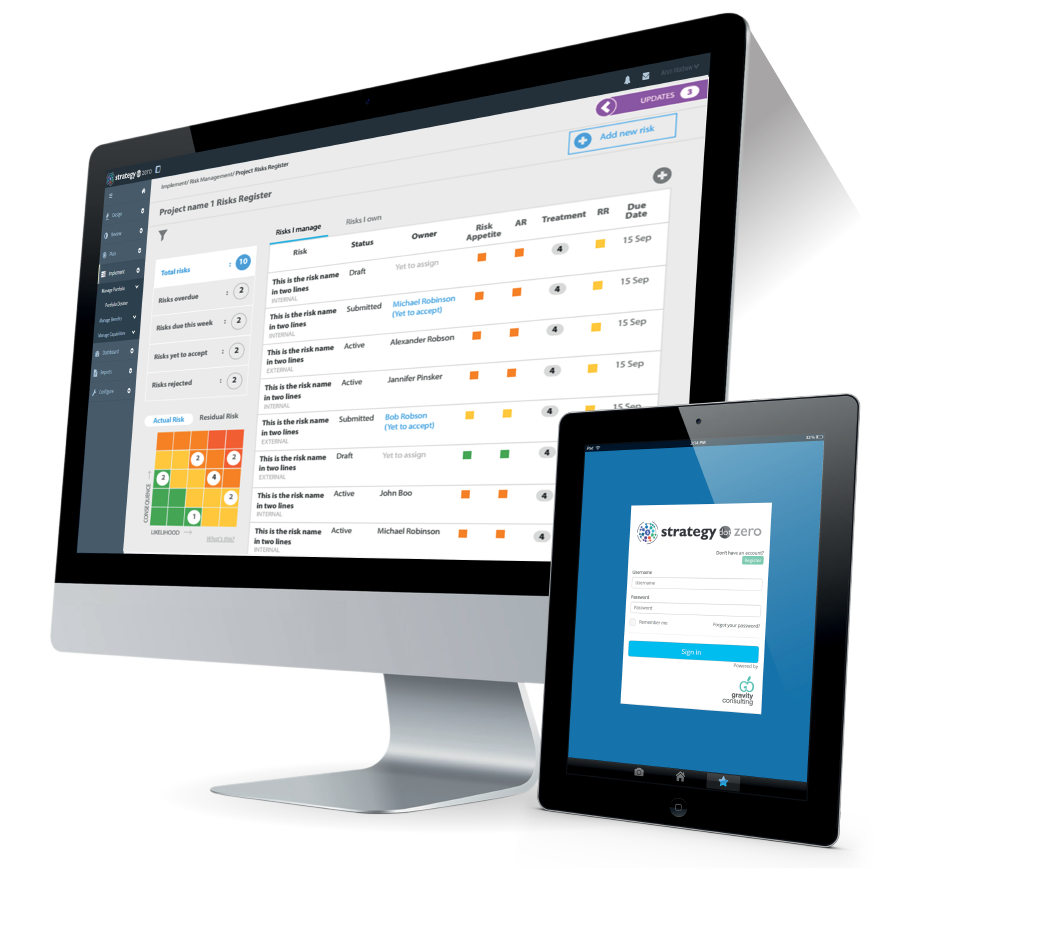 Executive Boardroom
The executive boardroom enables a seamless, engaging and immersive approach to decision-making, rapid knowledge discovery and real-time collaboration with peers and colleagues through the SDZ platform.
It uses a combination of emerging technologies such as space design and augmented/virtual reality.